Take a look at our other featured properties: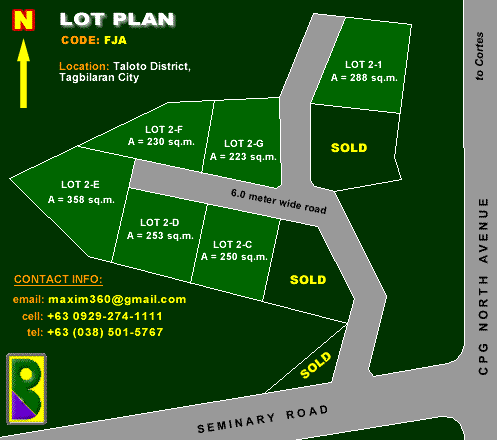 The above subdivision is an ideal residential area which is reasonably priced and very accessible. It is only a few minutes away from downtown Tagbilaran and the Sattelite City. We can also provide assistance for the

design and construction

should you decide to make improvements on your lot. If interested please contact us if you have any questions.
Price: Php 2,700.00/sq.m.
Aribay Info System, copyright 2006, All Rights Reserved